As one of the world's leading integrated resorts, we know that happiness begins with peace of mind. To welcome you back, we have put in place in-depth and advanced preventive measures to ensure that you have a safe and pleasant time with us.
COMPREHENSIVE PREVENTIVE MEASURES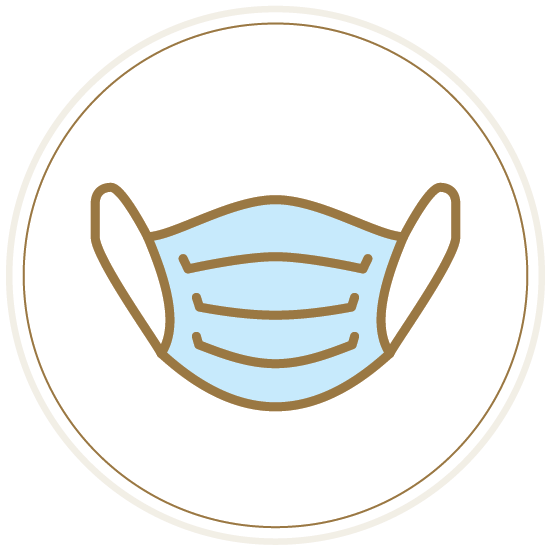 Staff Required to Wear Face Masks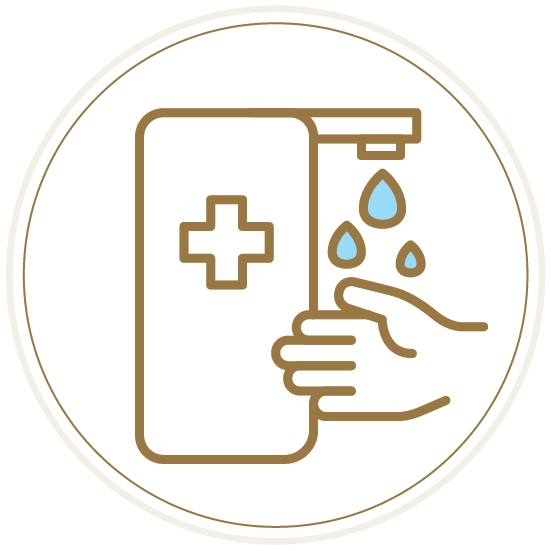 Contactless Hand Sanitizers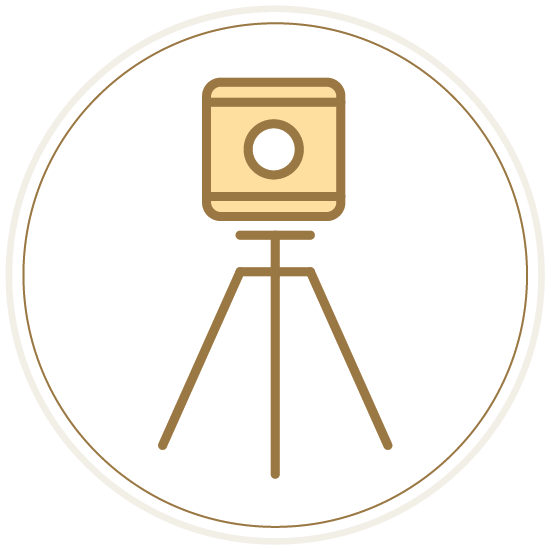 Advanced Thermal Screening Technology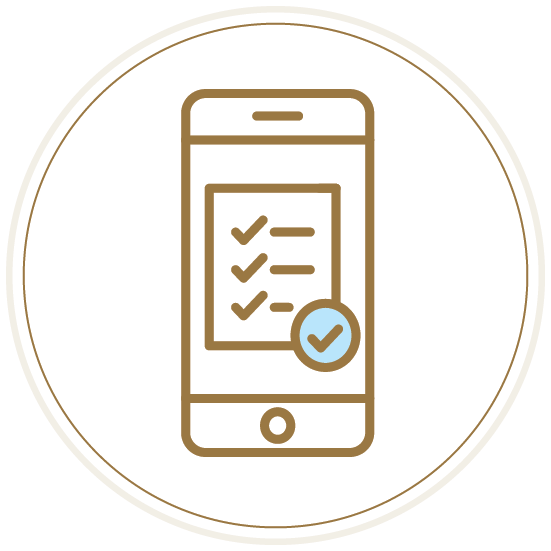 Health Declaration Form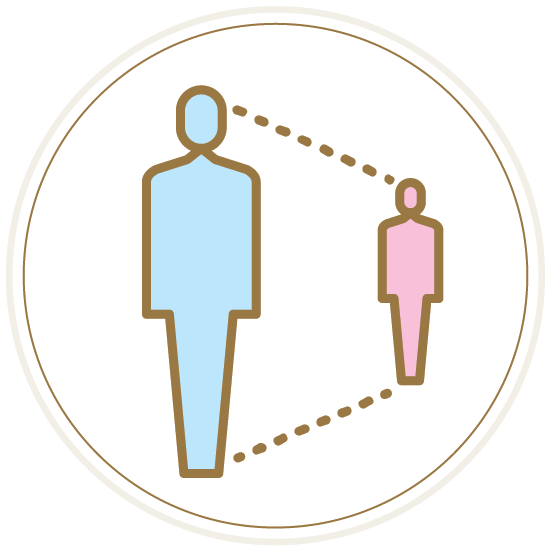 Maintain Physical Distance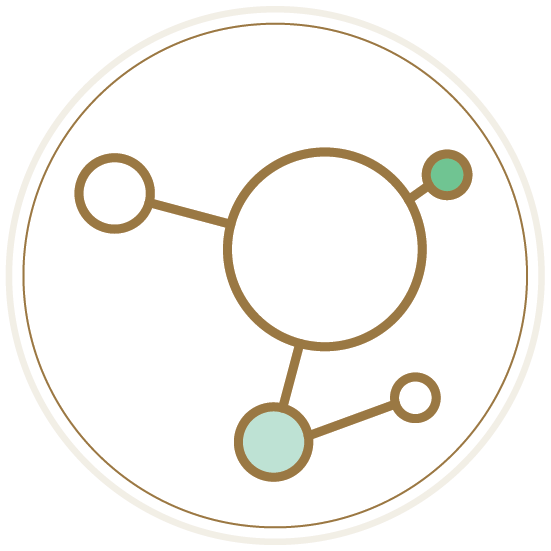 Nano Coating Sanitization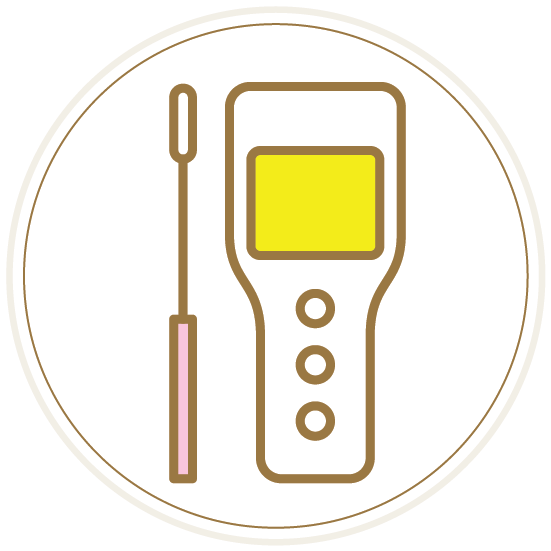 ATP Swab Tests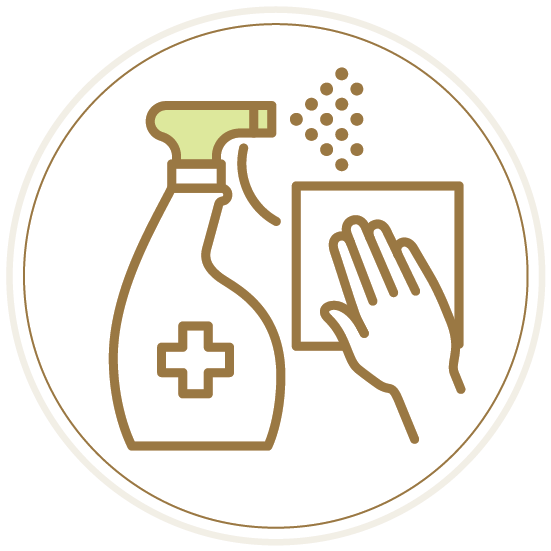 Hospital Grade Disinfectants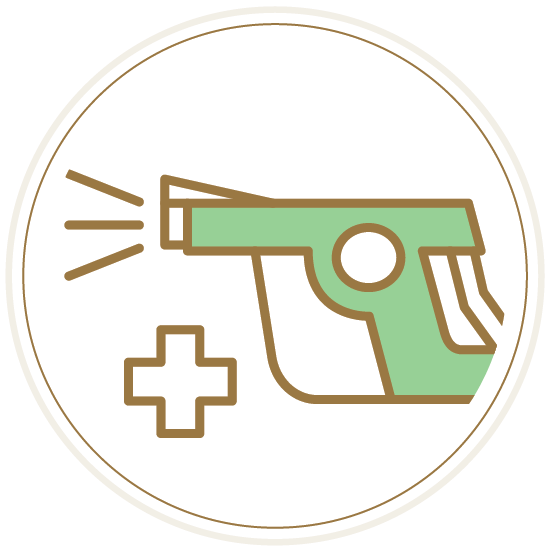 Electrostatic Misting Sanitization
YOUR SAFE JOURNEY
Your safe journey begins even before you arrive. Thorough and in-depth cleaning, combined with comprehensive health and safety measures, we are doing our utmost to make your stay with us a safe and memorable one.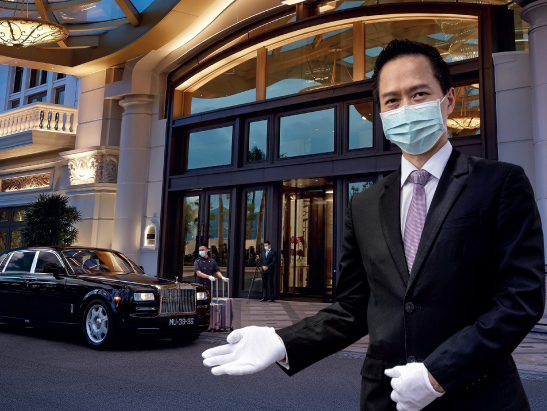 Limousine & Shuttle Bus
Limousine door handles thoroughly disinfected before every trip
Cabins cleaned with antiseptic disinfectants
Electrostatic misting treatment to sanitize the cabins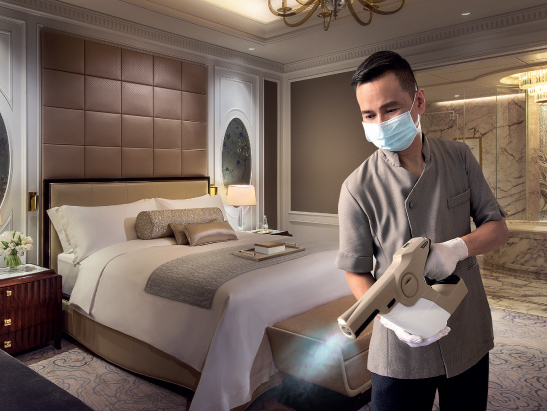 Hotel
Complimentary luggage disinfection service for hotel guests
Complimentary hygiene kits with face masks, hand sanitizer and disinfecting wipes
Every room has undergone electrostatic misting for disinfection
Use of hospital grade disinfectants to sanitize hard surfaces with special attention to key touch points such as switches, buttons, remote controls, telephones and bathroom fixtures, etc.
ATP swab tests are conducted on a regular basis to ensure surfaces are clean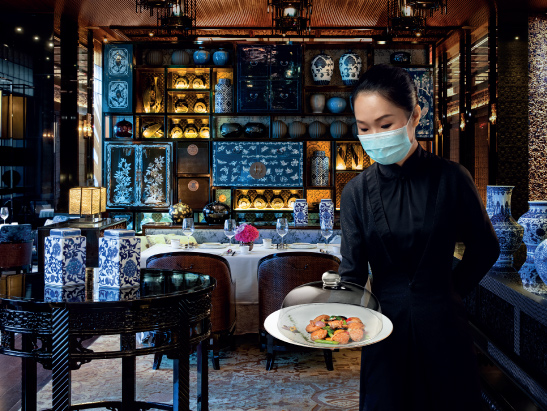 Dining
Reception counters sanitized every hour
Contactless sanitizer for cleaning hands
Complimentary hygiene kits with face mask envelope, disinfecting wipes and sanitizer spray at premium restaurants
Chairs, tables, tableware and menus all thoroughly disinfected after each use
View digital menus by scanning QR code with mobile phones; contactless payment options are available to minimize contact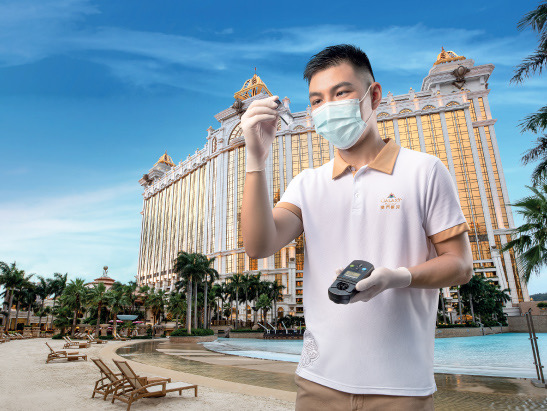 Grand Resort Deck
High quality water filtration system and in-depth disinfection to ensure water quality meets global sanitary standards
Chaise lounge disinfected after each use; physical distancing between each chair
Changing rooms disinfected at least once per hour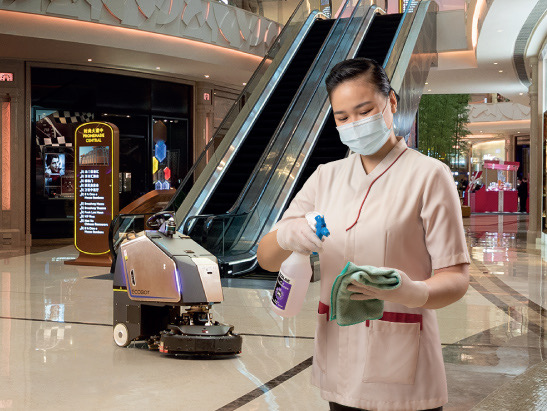 The Promenade Shops
Advanced robots to conduct cleaning and disinfection
Escalator railings and elevator buttons sanitized every hour
Every shop deep cleaned every day
Restrooms sanitized once per hour, and every 30 minutes for high traffic restrooms. They are also thoroughly disinfected daily
Deep cleaning for ventilation and air conditioning system; air filters routinely cleaned and regularly replaced
IAQ testing to ensure air quality meets global standards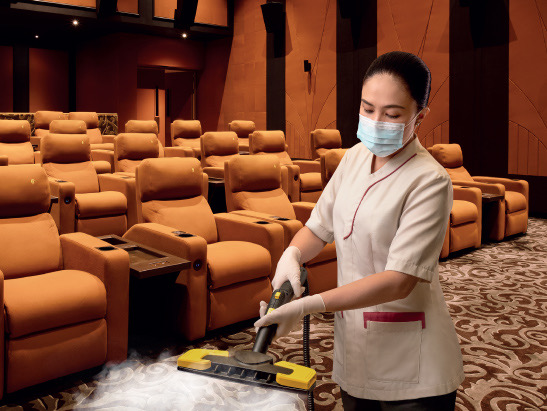 UA Galaxy Cinemas
Physical distancing at box office and in queues
Every other seat is left vacant for physical distancing
Cinema chair armrests disinfected between screenings
Theater chairs undergo steam cleaning for in-depth sanitization
Cinema theaters deep cleaned through electrostatic misting treatment by end of each day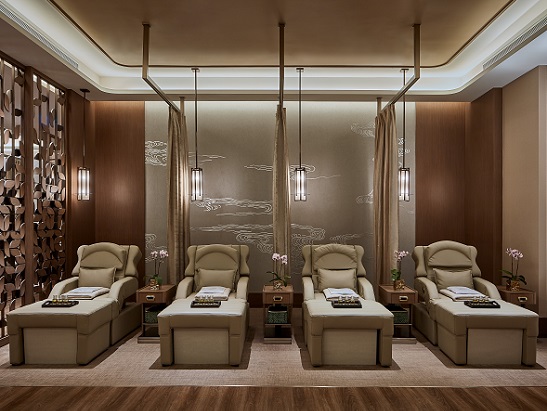 Foot Hub
Use of hospital grade disinfectants to sanitize hard surfaces with special attention to key touch points
Reception counter and elevator buttons sanitized every hour
Restrooms sanitized once per hour and thoroughly disinfected daily
Lounge chairs and massage beds disinfected after each use